About Us
The East Parker County Library provides free borrowing services to all residents living within Parker County, Texas. 
The library holds over 25,500 titles including books and videos, and an additional 8,000+ items in eBook audio and text.   Our library also shares resources with Azle, Mineral Wells, Springtown, and Weatherford Public Libraries through a bi-weekly courier service.  In addition to these items, hundreds of people enter the library to utilize print and electronic reference resources, access the Internet through the Library's seven public computers, and take advantage of our WI-FI service. 
Our friendly and professional staff is eager to serve you. Welcome to the East Parker County Library!
Our Mission
The mission of the East Parker County Library is to encourage a love of reading, promote lifelong learning , and broaden informational, educational, recreational, and cultural enrichment opportunities for our patrons. 
History of the Library
In June of 1988, a group of concerned residents discussed the possibility of establishing a public library.  Karen Brown, Carrie Jo Kelly, Esther and Dan Rosenthall, Peggie and Marvin Herring, and Jean Koldin appeared before the City Council of Aledo to discuss the many advantages of a public library.  The aldermen voted to support the endeavor, and in April of 1989, National Library Week, the East Parker County Library opened its doors to the public. 

Volunteers faithfully kept the library open to patrons until Anita Bond was hired as Librarian in 1994.  The library became a member of the North Texas Regional Library System in 1994 and is officially recognized by the State of Texas.

The first library building was the historic two-story stone building in downtown Aledo.  That rented space sold in 1997, so in October of that year the library moved into the smaller space next door.  The 800 sq ft store front was home to the library until the purchase of the old Aledo Post Office in 1999.  In September 1999 a loan was obtained from Weatherford National Bank in Aledo and the old Aledo Post Office was purchased. 

The library moved to its current location (old Aledo Post Office) at 201 FM 1187 North, which is at the corner of FM 1187 and Oak Street in downtown Aledo, in December 2000 and opened in January 2001.  The current location and larger facility has resulted in easier access and improved services.   

East Parker County Library has operated since July 14, 1994, as a non-profit, tax-exempt organization under Section 501(c)(3) of the Internal Revenue Code.

The library operates with the support of the County of Parker, cities/ towns of Aledo, the Annettas, and Willow Park, fundraisers by Friends of the Library, and donations.

Today the East Parker County Library continues to benefit and serve all of Texas,  especially Parker County, Aledo, Annetta, Annetta North, Annetta South, Hudson Oaks, and Willow Park.  The library provides more than 20,000 books (print, eBooks, and audio) and movies for over 4,000 member patrons. 
Our Friends
Friends of the East Parker County Library offer support and assistance to the library.   If you are interested in becoming a Friend, please contact the library at 817-441-6545 or click Friends.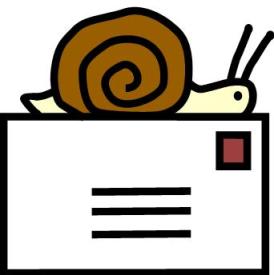 Address:     201 FM 1187 North - Aledo, TX 76008                                        
          Phone: 817-441-6545
 Or you can use the appropriate form below to contact us via e-mail:
                                                                              __________________________________
                                                                                      Trip to the Library: . . . . . . . . . . $2
                                                                                     Donation to the Library: . . . . .  $1
                                                                                     Library Card: . . . . . . . . . . . . . .  Free
                                                                                                                 VALUE: . . . . . Priceless 
                                                                              __________________________________
Who can get a card
Residents of Parker County who are eighteen (18) years of age may apply for a library card.  Just bring in your driver's license and proof of current address and ask for a library card.  If you are a resident of Parker County and between the ages of nine (6) and eighteen (18), your parent or guardian must provide his/her driver's license and proof of current address; the parent or guardian will be responsible and must sign the card.

There is a $1 charge to replace a lost library card. 
Borrowing Limits
Check-out Periods:   Books - two (2) weeks
                                      DVDs - two (2) week
Check-out Limits:     Books - ten (10) items
                                       DVDs - four (4) items
Placing Holds
You may reserve or hold an item in person, by phone, or online.  When the item is available, you will be contacted to let you know it is available.  The reserved item will be held for three (3) days. 
Renewing Your Borrowed Items
You may renew an item in person, by phone, or online.  Items are renewable twice if another patron has not reserved them.  New books are not renewable.  You may not renew an item twice and then check it in and immediately check it out again.  A period of two (2) weeks must pass between checking in an item that has been renewed twice and checking it out again. 
Library Fines
Fines for Books:     $0.25 per day
Fines for DVDs:    $1.00 per day 
There will be a $10.00 cap per item for fines on books and DVDs.  However, if the cost of the item is less than $10.00, your fine will be capped at the cost of the item.

There is an outdoor book drop near the parking lot. 

Borrowers must pay for or replace all damaged or lost materials.  Borrowers will be charged the cost of the book and a $5 processing fee to re-catalog the item.  If you choose to replace the lost item, you will still be charged the $5 processing fee.

Anyone owing $5 or more in fines or who has fines over thirty (30) days old may not check out any additional materials until all fines are cleared.
Revocation
Your library card may be revoked if you fail to follow library policies.  Reasons for revocation include, but are not limited to, failing to provide proper identification (driver's license or passport), viewing pornography on public computers, failing to pay fines or charges when notified, losing or damaging two (2) or more items, using false identification, using someone else's unauthorized card, and/or misconduct in the library. 
Library policies updated 02/06/2016
Library Services 
Bargain books for sale ($0.50 to $2.00) OR Bag 'o Books for $5.00
Books for checkout (print and audio)
     Biography
     Fiction
     Christian Fiction
     Large Print
     Nonfiction
     Western
Children's Corner
Computers with internet access
Copier ($0.15 page for black and white/$0.50 page for color)
Free WiFi
InterLibraryLoan from our Consortium Libraries (Weatherford, Azle, Springtown, Mineral Wells)
Learning Carousel (Educational DVDs for entire family)
Movies for checkout ( DVD)
Reference and research materials (print and online)
Storytime on Fridays at 10:30 
Summer Reading Program for all ages
Genealogy 
East Parker County Historical and Genealogical Society meets in the Willow Park Fire Department Facility.  Our Library has several non-circulating genealogical resources.

         

To forget one's ancestors is to be a brook without a source, a tree without a root.

Chinese Proverb                                                                                                 
Donations
The East Parker County Library needs your cash donations, as well as newer, good-quality  books, audiobooks, and dvds.  If you would like to make a cash donation, please bring your donation to the library or mail it to East Parker County Library, 201 FM 1187 North, Aledo, TX  76008.  If you would like to make a book or DVD donation, please bring you items to the library during normal business hours:  Monday - Friday:  10 am - 6 pm; Saturday:  10-1.  Please do not leave donations outside the door or inside the book drops. 
NEW!  Go to http://www.DonorBridgeTX.org , find East Parker County Library non-profit, and donate today!
Volunteering
The East Parker County Library can always use volunteers.  If you are interested in volunteering, please come by the library and speak with the director or call 817-441-6545.
Friends of the Library
The  Friends of the East Parker County Library are interested in new members.  If you are interested in becoming a member of the Friends group, please come by or call the library at 817-441-6545.